Create the Look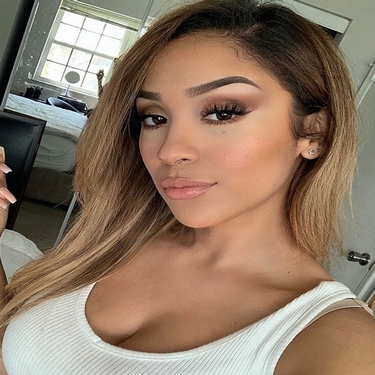 Boss Babe Smokey Eye
Use a concealer brush and prime the eyelids using  Motives "Eye Base" primer 

Use a small powder brush and set the primer with Motives "Luminous Loose Powder" in shade "Light"

Begin eyeshadow application using "Boss Babe" palette and start with the shade "Profit"

Use a blending brush and apply "Profit" in the crease moving the brush back and forth 

Darken the outer corner of the eye with "Leader". Avoid going above the crease.

Use an eyeshadow brush or a clean finger to pat "Payday" onto the lid.

Use an angled brush to apply "Little Black Dress" gel liner on the top lash line (Optional: create a small wing)

Smudge "Profit" eyeshadow along the lower lash line and connect it with the eyeshadow on top for a cat-eye effect 

Apply "Lustrafy Waterproof Mascara" by Motives to top and bottom lashes

Apply a pair of your favorite false lashes!