Create the Look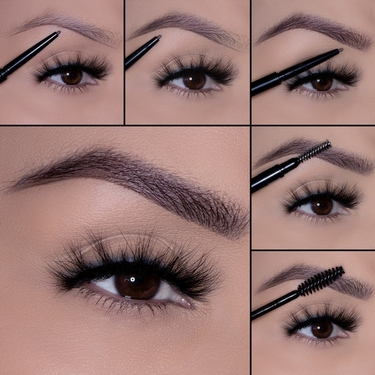 Brow Pictorial
Begin by outlining the bottom of the brow, using Motives "Arch Definer Brow Pencil" in the color "Dark Brown" trying to keep to your own natural brow shape.

Fill in the base of the brow with small short strokes mimicking brow hairs following the direction of the hairs

Fill in the front portion of the brow with upward strokes following the direction of your hair growth

Using the Spoolie end of the brow pencil lightly comb through the brows for a softer look

You May use brow gel to seal in color! Or your favorite Motives mascara to keep brow hairs in place.