Create the Look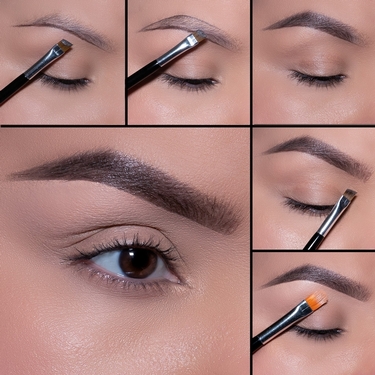 Essential Brow Kit Tutorial
Essential Brow Kit Tutorial
1.Begin by mixing the brow wax with the darkest brow shade in the palette. Outline the bottom of the brow, trying to keep to your own natural brow shape.
2.Repeat step 1 but for the top portion of the brow! But stoping about half way.
3.Fill in the brow with small short strokes mimicking brow hairs following the direction of the hairs, but also leaving the front portion bare.
4.Using the lightest shade in the palette mixed with the wax, create hair like strokes to the front part of the brow.
5.You May use brow gel to seal in color! Clean up the brow by using your favorite concealer!