Create the Look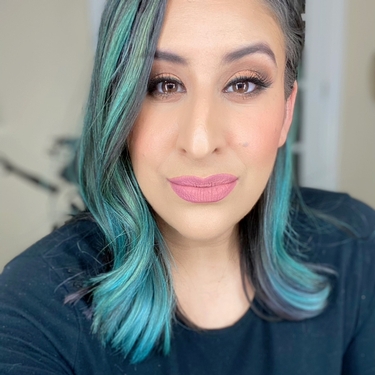 Natural Born Leader
Motives Beauty Advisor-Martha Tello-Rosser
IG: @JelloTelloMUA
Apply Motives Eye Base to entire eye area.

Using the Motives Boss Babe Palette, apply "Common" from lashline to lid.

Using the Motives Crease Brush, apply "Profit" using a windshield wiper motion in crease.

With a crease brush, apply "Leader" creating an outer v.

Spray eye shadow brush with Motives 10 Years Younger Setting Spray and pat "Superior" onto mobile lid.

Apply Motives Gel Eyeliner-Little Black Dress with an angled brush.

Shape and fill in brows with the Motives Essential Brow Kit.

Apply Motives Complexion Perfection Primer to entire face.

Apply Motives InstaSmooth to fill in any large pores or fine lines and wrinkles.

Use Motives Flawless Face Foundation Stick Bundle Medium to Tan to contour, highlight, conceal and as a foundation.

Set face with Motives Luminous Translucent Loose Powder- Banana Powder, and Motives 3 in 1 Contour, Bronze & Highlight Kit

Apply Euphoria Blush Palette-"Thrive" to cheeks.

Mix Motives Mavens Mattes-She's a Doll and Darkside and apply to lips.