Meet The Team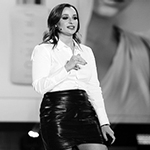 Kim Ashley
Director of Motives Cosmetics and Skincare
A triple threat: passionate, dedicated and enterprising, Kim Ashley, Market America's Director of Motives Cosmetics, Skincare & Layered, has been dedicated to building and growing Market America's beauty division for over 10 years. With her deep love for all things beauty and her high energy, extensive experience and impeccable leadership skills, Kim is a real-life example of what it's like to be a true Boss Babe. Thriving in both her career and personal life, Kim strives to be a positive role model to not only her beautiful daughter, Violet, but every woman she meets. Backed by fire and passion, Kim has played an integral part over the course of her career in helping to develop new and innovative products to give UnFranchise® Owners the tools needed for wild success. As a go-getter who lives life to the fullest, Kim is always ready to take on whatever challenges and opportunities life brings and is eager to continue to strengthen and grow Market America's fast-paced beauty division.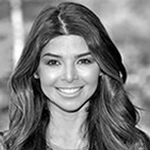 Maria Checa
Creative Advisor
With her keen eye for color and knowledge of up-coming trends, Maria is a great fit on the Motives team. Maria is passionate about design and expresses her creativity by researching trends and executing the latest "it" colors for Motives.
As Motives Creative Advisor, Maria enjoys creating campaign concepts for Motives seasonal launches and time the helm when directing Motives video and photo shoots. With her helpful insights, Maria has helped expand the Motives line (and team) beyond expectations.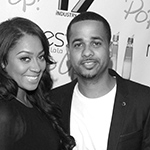 Christian Vazquez
Creative Director Coordinator
With a firm grasp of the pulse of the youth culture, Christian consistently finds ways to position the Motives Brand in a hip new light. He has also utilized his numerous media connections to help Motives become one of the most prominent and recognizable brands on the internet.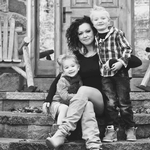 Lisa Martin
Motives Director of Field Development
Lisa brings a unique perspective to the team, as she has been both a Certified Trainer and a Business Owner with Motives by Loren Ridinger since the brands inception. With an education and prior work experience centered around International Business and Marketing, she is a tremendous asset in working with our Global Team of Motives Certified Trainers and Beauty Advisors.
Her true passion lies in creating systems and offering support for all of our Motives Beauty Advisors (Freelance Artists, Industry Professionals and team of Entrepreneurs) in an effort to help everyone achieve their vision of success and to create an on-going income.
She is always striving to lead from the front, both in business and in life! As a wife, mother, entrepreneur and friend she prides herself on being an active listener and an organized problem solver. We love having her as part of the team!