Cellular Laboratories® Rebirth Serum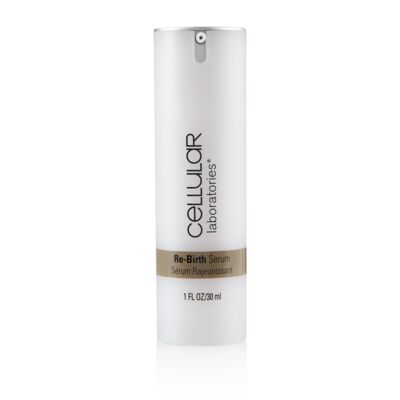 Cellular Laboratories Re-Birth Serum contains the world's first, synthetic, growth hormone-like material to help reduce the appearance of the visible signs of skin aging. Encapsulated in nano-sized liposomes ...
FEATURED RECOMMENDATIONS
Reviews
---
Displaying reviews 1 - 5 of 30
---
Non-Sticky, no heavy smell, the face become so moisture, smooth but not oily. Will definitely include in my long-term skin care maintenance range.
---
I have been using the rebirth serum for at least 4 months!!! My skin looks fresh, plump, smoother and more toned. I love this product and would recommend it to anyone who wants to improve the quality of there skin❤️
---
As a woman with more mature skin, I find this product really does what its name indicates. It revitalizes and gives my skin new life. I also love that the product is not sticky or oily. It absorbs quickly into my skin and goes to work quickly.
---
I love re-birth serum because it help to hydrated my oily skin without feeling greasy, I use it every day morning and night before my moisturizer, I have notice a most soft and brighter skin. I would hightly recomend this product to my friends. thank you re-birth. Great product.
---
This product was highly recommended, and I am just beginning to us it. My skin is soft. The ordering and delivery procedure went well. Thanks