Motives® Collagen Core Lipstick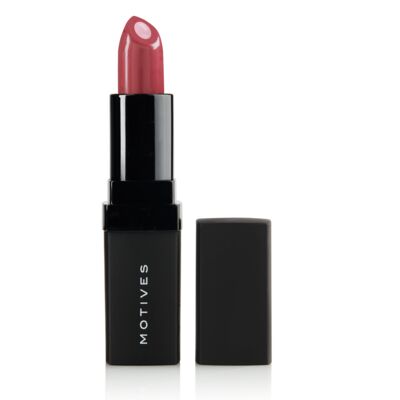 A lip treatment that instantly nourishes, smooths and softens the lip from its collagen core, and doubles as a lip color with a rich, creamy texture.
FEATURED RECOMMENDATIONS
Reviews
---
Displaying reviews 1 - 5 of 14
---
I love how the Collagen core in a lipstick treats my lips while wearing a lip color!
---
Moisturising yet lasting!
I love it's texture when gilding over my lips. A pleasant surprise is it's lasting! It's colour stays even after a meal . Thumbs up!
---
I have two of these lipsticks and I love them. I have Motivated and Optimistic.!They go one very smoothly and feel nice on. Great neutral colors I feel. Your lips will feel very hydrated as you wear this.
---
My lips dry out so fast but with the Collagen Core, my lips stay hydrated and the color lasts much longer.
Motivated is my favorite and I actually have my mom hooked on this one too!
---
optimistic is my daily lipstick. Goes on smooth and creamy and moisturizes my lips. Great for my 50yr and change lips. Love it.