Motives® In the Nude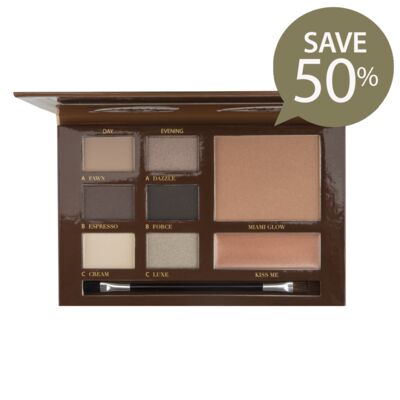 In the Nude is the dreamiest mistake-proof palette of barely-there colors that features six incredible eye shadows, a sizzling bronzer and a lip shine to sweeten the pot. ...
FEATURED RECOMMENDATIONS
Reviews
---
Displaying reviews 1 - 5 of 5
---
This palette is great for traveling! The bronzer is flattering on all skin types and the lip gloss is simply beautiful! I use the "force" eye shadow as an eyeliner with an angled brush.
---
Love the colors and convenience of this kit and especially love the lip gloss that comes in it, I want to find it and purchase a whole tube of it!
---
An everyday need for day or night! Love it!
The In The Nude palette has to be one of the best purchases I've ever made. I use it just about everyday for a simply natural look, but love that I can add to the look for evening using the same palette. Having 6 shadow, the lip + bronzer all in one case means I don't have to carry a number of individual things in my purse. I also love that the tutorials pictures on the case are easy to follow
---
Love this product: it is so easy, takes all the guess work out for me in the morning..... stunning colors for everyday use to make me look natural with just a bit of glow to my skin from this gorgeous bronzer! All I need is just a mascara and foundation and I am ready to go... Also fits great in my purse or gym bag.
---
This is a great combination of products, perfect for a gym bag, travel bag or purse. I like the wearable shadows and the miami glow bronzer is versatile. I think this would make a great gift because the colors are neutral too.