Motives® Thrill Me Palette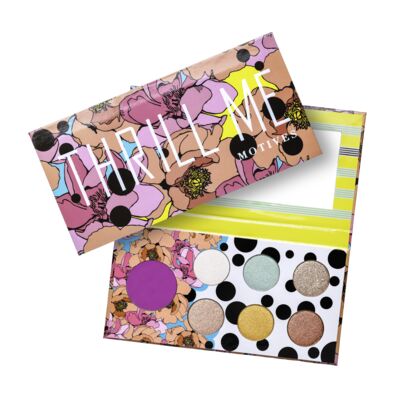 Bring out a variety of looks this Spring using the new Thrill Me Palette. All new, chic eye shadows and a versatile lipstick/blush that can be added to ...
FEATURED RECOMMENDATIONS
Reviews
---
Displaying reviews 1 - 5 of 12
---
i used to think light color eyeshadow will make my eyes puffy, but I was wrong! The color mixes so well and I love the 2 in 1 lip & blusher in one.
---
Bling Bling eyes! Sweet sweet cheeks and lips
I love the Flipside and Stoked colour!
Love the tapping Radiant cream blush! It looks natural!
---
Who knew at 64 I would love this
I had no idea I would love this...the yellow and pink... pretty bright...but you can blend it...and even with mature eyes... I could carry it softly or go intense. So many ways to wear this... I used the pink on the cheeks and lips... so fun to play with this colors
---
First of all, this palette has all of the colors trending right now. The eye shadows are super pigmented and there's minimal fallout. They blend extremely well too! I have been using the light shimmer as a highlighter as well as on my lips over my lip colors.
The large pink color is creamy and can be used as a blush, lipstick or I have even put it on my eyes. It's so versatile. I have also been traveling with this palette because it is in very durable packaging.
---
OMG! This is a must have palette for all. The color pigmentation was so nice and suitable for all skin tone. Super love it and value for money!