VitaShield® Vitamin C & E Intensive Moisturizer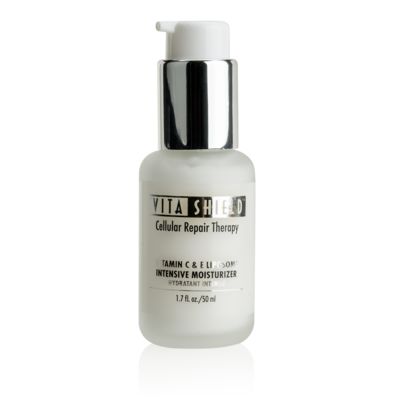 VitaShield Vitamin C & E Intensive Moisturizerdrenches the skin with nutrients that keep it smooth and firm. Using a cutting-edge liposome delivery system, VitaShield Vitamin C & E ...
FEATURED RECOMMENDATIONS
Reviews
---
Displaying reviews 1 - 5 of 15
---
11/05/2019
by Daniel & HelenG
With my aging skin this product brings it back to life feel softer and smoother.
---
I have been using this product for about 14 years and it is incredible!!
I use it exclusively on my face and it has been amazing in keeping the
skin soft and I have very few wrinkles. I am in my 80's now and happy to
report that absolutely no one (I work at craft shows part time) has any idea
of my age. When they do find out, they are highly surprised as guess me about 15 yrs younger.
---
I am in my sixties, so I am particular in choosing my skin care. This is one of the "must have" for my skin care daily. It leaves my face moisturised and youthful. - Annie
---
Love Vitashield Moisturizer!
I absolutely love this moisturizer. I've been using it for about 5 years and even when I try a different moisturizer, I come back to this one. I use it year round!
---
My close friend traveling so much recently came back with radiance after a month use, despite dry air on the 15 hours or more flight!