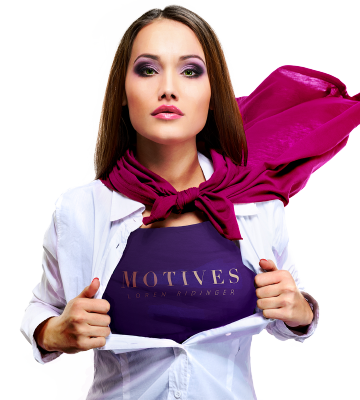 It is estimated that more than 220,000 women in the United States will be diagnosed with breast cancer this year alone, and more than 40,000 of those women will not survive. These numbers are a harsh reality; but the even harsher reality is the greaternumber of family, friends and coworkers that are affected by this illness.This year, Market America and Motives? Cosmetics is dedicating our October campaign to those everyday superheroes. So in dedication to not only those who have fought and continue to fight this awful cancer, we also want to honorthe support systems that have been there every step of the way.

Ourpartner, Earlier.org, is an organization whose main focus is to save lives through early detection. Since it was founded in 1995, Earlier.org - Friendsfor an Earlier Breast Cancer Test? has worked and focused solely on the earlier detection of breast cancer, ideally a biological test, which has the potential to reduce or prevent invasive surgery, minimize treatment and dramatically increase survival rates.

You can help our campaign by purchasing our limited time Touch of Hope Hand Lotion, which includes a self-check shower hanging guide and our Isotonix? OPC3 Beauty Blend. A portion of the proceeds will be given to Earlier.org in an effort to help find a test that will help save lives.

Join the conversation. Please help us create awareness by sharing this video using the official hashtag, #EVERYDAYSUPERHERO.