Motives Apprentice
Motives Apprentice Program
Are you an aspiring entrepreneur and budding makeup artist? Do you love makeup and want to run your own business? Does creating your own hours and making money sound perfect? If you said yes to any of these questions then this program was created just for YOU!
Be part of a winning team! Become part of the Motives Apprentice Program; it's easy to get started. We'll put you in touch with a Motives Beauty Advisor (if you don't already know one) who will teach you everything you need to know, and we will set you up with your very own, personalized Motives website. Earning money is as easy as showing off your favorite Motives products to all your friends. You get paid every time your friends buy products from YOUR website or in person! Earn as much as you want while having fun and sharing makeup with friends. Start your career in the cosmetics industry now!
The Motives Apprentice Program is for any aspiring beauty entrepreneur, between the ages of 14 and 18, who is passionate about the art of makeup and the empowerment behind helping others identify their unique beauty.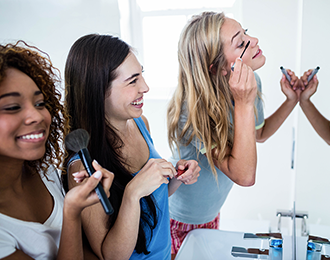 Work when YOU want to
Share great products with your friends, your mom and your mom's friends—all while making money at the same time
Sell products online through your website, in person with catalogs and on your mobile phone
Be creative! Host makeup parties, give your friends makeovers, or just Instagram your new favorite lip gloss
Connect with a Motives Beauty Advisor
Get started today.