Lumière de Vie® Facial Cleanser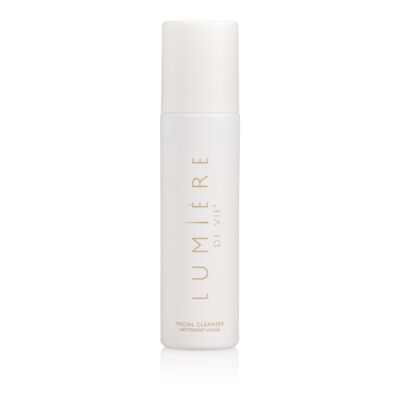 Lumière de Vie Facial Cleanser is a powerful cleanser that helps to moisturize while cleansing, refreshing and invigorating the skin. The appearance of rough, dry skin is visibly ...
FEATURED RECOMMENDATIONS
Reviews
---
Displaying reviews 1 - 5 of 15
---
powerful product very moisturize, refreshing after cleansing.
---
I love washing my face using this product because it really cleans my face very well without drying my skin. It looks shiny after rinsing it. Plus it saves a lot of money. I love it!
---
Nice skin care product. Lasts a long time. Thank you to my knowledgeable MA rep for recommending.
---
01/26/2019
by CHEE HOONGE
之前用过的洗脸霜洗完脸都会感觉到干涩,lumiere 的cleanser洗后一点都不干涩反而觉得肌肤很水润,光滑
---
之前皮膚還不穩定時,我都在用skintelligence 的 deep cleansing,過了半年,皮膚穩定也變好了之後我就改成這一款了,比想像中還要滑,很喜歡它的味道,洗的也很溫和。