Lumière de Vie® Illuminating Fading Fluid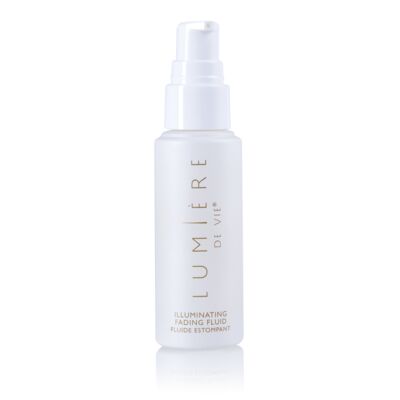 Lumière de Vie Illuminating Fading Fluid is a powerful formula that instantly illuminates the skin, while it minimizes the appearance of dark spots and reduces the appearance of ...
FEATURED RECOMMENDATIONS
Reviews
---
Displaying reviews 1 - 5 of 21
---
Illuminating fading fluid
I haven't used it long enough to tell a whole lot, but I really like it. I can see it starting to fade a little. Can't wait to see it continue to fade the spots.
---
I noticed my foundation can be a little lighter now because my brown spots are fading in color!!
---
之前去日本玩, 结果肤色变暗沉。 被家人笑了之后,抱着试看看的心情,用了三天之后效果超好,肤色直接变亮
赞赞赞
---
01/24/2019
by CHEE HOONGE
用了一支后觉得脸亮了,斑也淡了。也是我妈妈最离不开的产品之一,只要一用完就急着要买的产品。太赞了!
---
A Fading cream that works!
I love this product I use to on my face, hands and legs. I have many sunspots and they have faded using this product. Thank you Market America for another fantastic product.